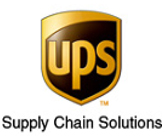 With UPS Air Freight, it's easier than ever to send freight around the world. Our comprehensive portfolio of global air freight services provides options which fit your time-in-transit needs. Use our technology solutions to calculate rates and create shipments on ups.com. Then track your freight movements in real time or access a full view of shipment detail for your inbound, outbound, or third-party shipments right from your desktop. UPS Air Freight services allow you to control your supply chain, ensure goods get to their destinations and maximize shipping efficiency.
If you would like to enroll in the MHI Shipping Program or would just like some more information please call 1-800-MEMBERS (636-2377) or visit www.1800members.com/MHI.
If you would like a quote on a pending shipment please email all pertinent information to saveonfreight@1800members.comand a dedicated freight representative will follow up with you within the day.

Print Friendly