Housing Alert – MHI Vice Chairman to Congress: 'E' Should Not Be at the Expense of 'S'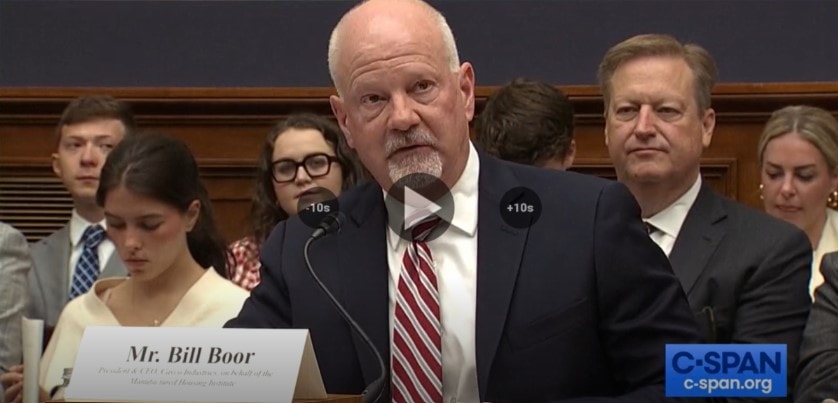 On Friday, July, 14, 2023, Bill Boor, MHI Vice Chairman and President and Chief Executive Officer, Cavco Industries, Inc. testified in a Housing and Insurance Subcommittee Hearing entitled, "How Mandates Like ESG Distort Markets and Drive Up Costs for Insurance and Housing."
During the hearing, Boor called on Congress to pass H.R. 3327, the "Manufactured Housing Affordability and Energy Efficiency Act of 2023," and highlighted the Department of Energy's (DOE) Energy Conservation Standards for Manufactured Housing as an example of a federal agency implementing an environmental policy without fully understanding the broader consequences. Boor said, "The DOE's failed attempt at "E" came at the expense of "S" as it is socially unjust to put out of reach the ability to purchase a manufactured home."
Boor emphasized that he's proud of the manufactured housing industry's record. "By virtue of our controlled and efficient processes, we are inherently more environmentally friendly than other forms of housing," Boor said. "We have a long history of consistent and ongoing quality and energy efficiency improvements. And we have a strong and positive working relationship with our regulator, HUD. This is an industry that agrees with the objective of continuing to improve energy efficiency, not one that needs to be dragged to do the right thing."
Boor highlighted the confusion created by DOE issuing rules for manufactured housing while HUD is, and should remain, the sole regulator for the industry. He urged the Representatives to pass H.R. 3327 so the industry no longer, "Face(s) two regulators with overlapping, but different mandates."
Throughout the hearing, the impact of new regulations on the cost of manufactured homes was a central theme. Representative Flood (NE-1) inquired about the consumer impact of the proposed DOE energy rule.
"The typical cost-benefit analysis looks at whether that money will get paid back to the homebuyer over 10 years," Boor said. "Using DOE's analysis which we do think is somewhat flawed, but we didn't change it, we just updated it for current costs, for the vast majority of our homes, it would not get paid back, and the bigger point is that $7,000 for a customer [would be cost prohibitive]."
Several Members of Congress added words of support for the industry. Representative Norman (SC-5) commented that manufactured housing is, "The most affordable housing market that there is," and encouraged his fellow Representatives to visit a manufactured home building facility.
"If you go into a manufactured housing plant, they are doing an amazing job that site-built builders cannot do," Norman said, and called manufactured homes, "The most affordable – the most promising housing in the country."
Boor responded that manufactured housing serves buyers at lower price points. "When we talk about affordability people tend to talk about it at the median," Boor said. "I think we're at the place where the rubber hits the road of whether people can buy a house or not."
Representative Fitzgerald (WI-5) asked Boor if he was familiar with the press release that DOE issued about the energy rule, and about DOE Secretary Granholm's quote that said the DOE's action would save the 17 million people living in "mobile homes" money on their utility bills.
Boor said that since the rule would only affect new manufactured homes, people currently living in mobile or manufactured homes would not save any money on their utility bills. He agreed with Fitzgerald that, "DOE probably doesn't fully understand the rule that they've issued" and concluded that, "There's real cost associated with it and there are departments like DOE that quite honestly are out of touch with what's going on in the street."
At the conclusion of the hearing, Subcommittee Chairman Davidson (OH-8) told Boor about his own background in manufacturing and asked Boor about how the Department of Energy imposing rules on manufactured housing impacts the industry's ability to deliver an affordable product.
"We're really uncertain where we're going to be heading from the requirements, given two overlapping but very different regulators if the DOE process continues," Boor said.
He noted that the industry will continue to move the ball forward on energy efficiency. "We're talking about doing it in a holistic fashion where the impacts are thought through," he said. "And we can make great strides. I think they are on a path right now where they're going after 'E' at the expense of 'S.' "
Boor concluded his remarks noting, "Providing affordable homes is an incredibly important social need that manufactured housing is uniquely positioned to serve. Factory-built housing is the least expensive form of unsubsidized home ownership. Enable us to do good work in responsible ways. We can dramatically increase affordable housing while modeling corporate responsibility if singularly focused ESG regulations are worked through established holistic processes."
View the full hearing here.
Read Boor's written testimony here.
Keep Exploring
Related Posts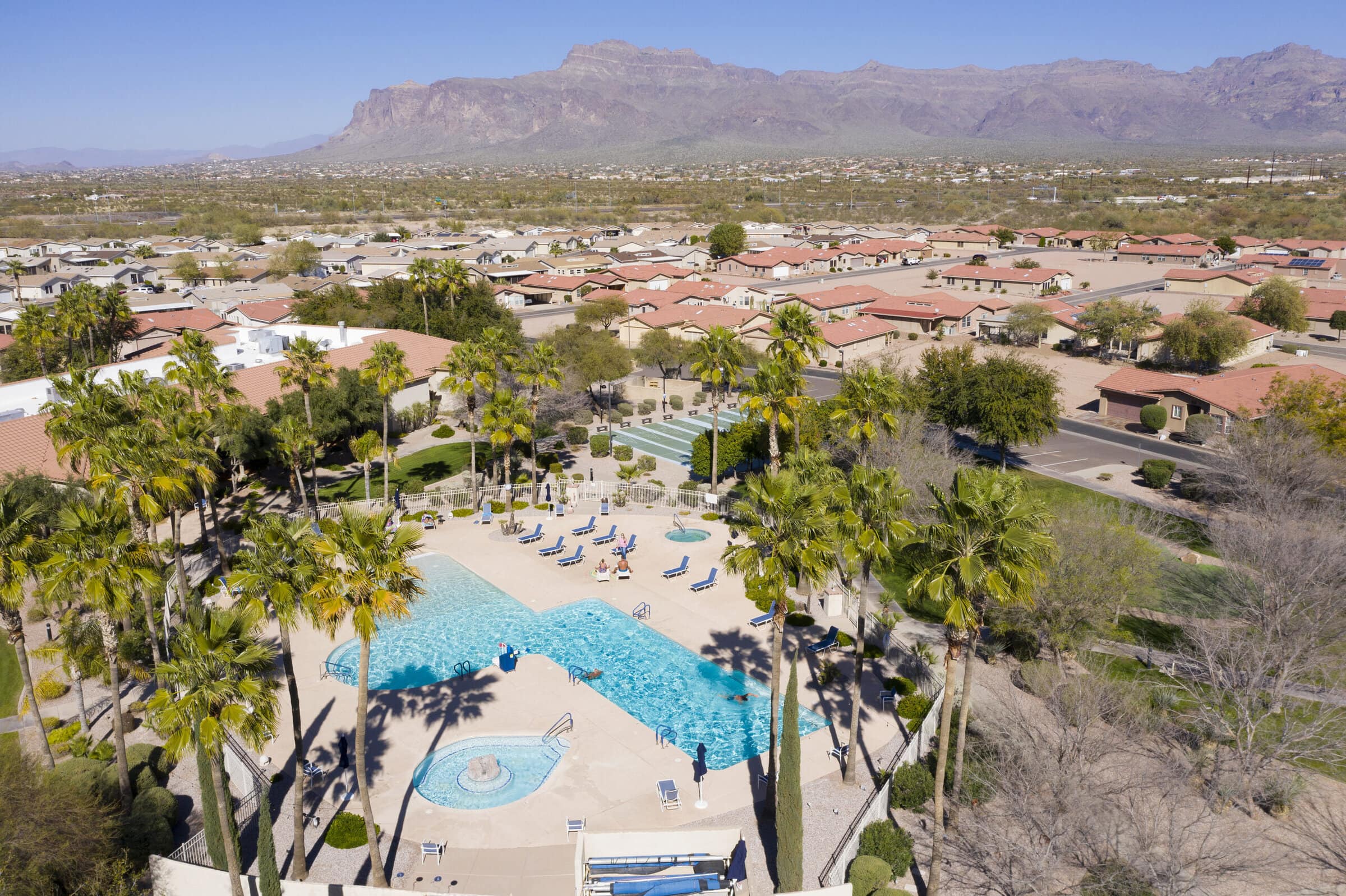 There is a growing trend of municipalities trying to use zoning and other land use regulations to restrict or eliminate manufactured housing in their jurisdictions. These actions could reduce the supply of critically-needed affordable housing for working families across the country and may be discriminatory under the Fair Housing Act.