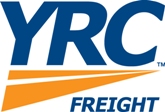 MHI members can save at least 70% on qualifying less-than-truckload (LTL) shipments. YRCW offers flexible, efficient solutions, including comprehensive regional and national coverage with a full suite of guaranteed, expedited and specialized services.
Expedited Precision™ offers you expedited, time-definite, air and ground service backed by our industry-leading customer satisfaction guarantee.
Guaranteed Precision™ will get your goods to their destination with a guarantee, ensuring delivery, on or before the standard service date by noon, 5 p.m., or within a customer-defined window, or you don't pay.
Exhibit is a single source to satisfy your shipping needs to, from and between trade shows – including air and ground, expedited and guaranteed.
Cross-border dedicated service to Canada, Mexico and Puerto Rico.
YRC.com allows users to easily access shipping information 24/7.
Regional LTL with Reddaway, Holland and New Penn provides customers with a regional solution for their next day less than truckload freight services

Holland: Reliable service in the Midwest, Southeast and parts of Canada
Reddaway: Reliable service throughout the Pacific Northwest and parts of Canada
New Penn: Reliable service throughout the Northeast and parts of Canada
If you would like to enroll in the MHI Shipping Program or would just like some more information please call 1-800-MEMBERS (636-2377) or visit www.1800members.com/MHI.
If you would like a quote on a pending shipment please email all pertinent information to saveonfreight@1800members.com and a dedicated freight representative will follow up with you within the day.

Print Friendly